Emerging Trends in the Indian Fundraising Landscape
Fundraising is an integral part of any organization, and India has seen a significant rise in fundraising activities in recent years. Thanks to the country's diverse population, growing economy, changing mindsets and the Corporate CSR Policy there are endless opportunities for philanthropic campaigns to make a significant impact on society.
With these emerging trends, it's important to consider the impact of technology and social entrepreneurship on the Indian fundraising landscape. As Sujata Sahu, founder of 17000 ft Foundation, notes, "Technology has been a game-changer in the fundraising space, especially for small and medium-sized nonprofits." This sentiment is echoed by many in the industry, as digital fundraising and crowdfunding have opened multiple new doors for fundraising.
In this article, we will explore the emerging trends in the Indian fundraising landscape and examine the statistics associated with these trends.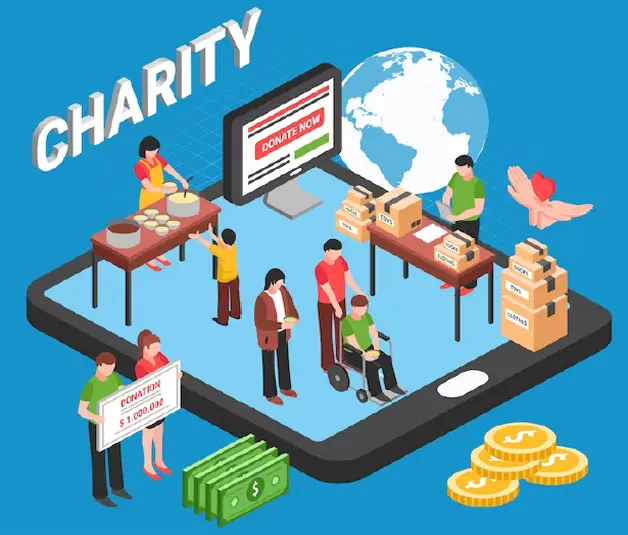 Traditional Fundraising Channels
Historically, the most common fundraising channels in India have been donations from a handful of HNIs, philanthropic donors, donation drives, charity auctions, and through traditional fundraising events. However, with the advent of technology, there has been a surge in online fundraising platforms in India that help NGOs focus on their work rather than spend all their time looking for funds.
Digital fundraising is one of the most significant trend in the Indian fundraising landscape that has emerged in the past few years. Digital fundraising has opened new doors for raising funds for charity, social causes, and emergencies directly from the public, without the mediation of traditional funding sources. Social media and technology have significantly facilitated digital fundraising in India, making it more accessible to people across age groups, socio-economic sectors, and geographical locations. A report by NASSCOM predicted that the Indian digital fundraising market would grow to $1.2 billion by 2025.
Crowdfunding is one of the most significant emerging trends in the Indian fundraising landscape that makes it easy to raise funds (though without a definite guarantee on how much will be raised) from the public on short notice and without long diligence processes, through online campaigns on crowdfunding platforms.
Though the process of setting up a crowdfunding campaign can be straightforward, successfully raising funds through crowdfunding requires effort, planning, and execution. Campaign organizers must create a compelling pitch, set realistic fundraising goals, engage potential donors through social media and other channels, and finally inform them about the progress made with their donation.
Creative opportunities in Fundraising
Innovative giving models and digital fundraising platforms like Let It Count give donors the opportunity to participate in philanthropic activities/ donations that advocate for transparency, accountability, social impact, and tech-enabled solutions. These start-up platforms in the fundraising space strategically tap into the growing trend of social entrepreneurship, create innovative models of giving and disrupt traditional fundraising models by raising funds more effectively and efficiently and with greater accountability.
Corporate Social Responsibility (CSR) refers to the ethical and philanthropic responsibility that organizations have towards society. Companies believe they have a moral obligation to give back to society by addressing issues such as poverty alleviation, gender equality, and environmental sustainability, amongst others.
CSR is now mandatory for companies with a net worth of INR 500 crore or more, a turnover of INR 1,000 crore or more, and/or a net profit of INR 5 crore or more. The government has made it easy for companies to comply with CSR regulations by allowing them to collaborate with other companies, NGOs, and government agencies to implement CSR activities. Companies can also set up their own CSR foundations or trust to undertake CSR activities.
The total amount spent on CSR by Indian companies has increased by more than 260 percent since the CSR mandate was introduced. Large Indian Corporate have spent over INR 12000 crore, more than their prescribed CSR limit in FY 20-21. Though the mandate has led to an increase in the number of companies involved in CSR initiatives, loopholes in the system still allow multiple unethical companies to evade this mandate.
As Arun Maira, a former member of the Planning Commission of India, observes, "CSR is not charity; it is a responsibility. It is about understanding the overall impact in the communities and environment." This highlights the importance why CSR must go beyond just a checkbox exercise for companies, to creating positive social and environmental impact in addition to benefiting the business.
Impact investing involves investing in companies, organizations, or funds with the intention of generating a positive social or environmental impact alongside a financial return. Impact investing has gained popularity in India, with many investors looking to invest in socially responsible businesses. The Indian government has also launched initiatives to promote impact investing, such as the Social Alpha Quest for Healthcare Innovations program.
Between 2010 and 2016, the impact investing sector in India received a total of more than $5.2 billion, of which $1.1 billion was invested in 2016 alone. The healthcare, education sectors, and livelihood received the highest amount of impact investments in India. As the number of impact investors in India continues to rise, the country is becoming an increasingly appealing market for impact investing. It is projected that impact investments could experience annual growth rates of 20 to 24 percent until 2025, reaching between $6 billion to $8 billion in India.
Factors Responsible for the Shifts
India has witnessed significant changes in demographics over the past few decades, with a fast-expanding middle class, rapid urbanization, and increasing women's participation in the workforce. These demographic shifts have opened new opportunities for fundraising channels, which involve digital technologies, social media, and online payments.
The advancement of technology has played a pivotal role in driving the fundraising landscape in India. Today, it is easier than ever to reach out to millions of people across India and beyond, through social media campaigns, crowdfunding platforms, and other digital mediums. This has resulted in a significant upsurge in the number of donations made through online channels.
The growth of start-ups in India has contributed to the development of innovative fundraising models. They have created significant opportunities for fundraising in diverse sectors like education, social finance, social reforms, and environmental sustainability. The start-up ecosystem is supported by a burgeoning financial technology industry, which has led to the emergence of diverse fintech platforms for fundraising, micro-donations, and social investments.
Opportunities in the Emerging Landscape
The emerging landscape of Indian fundraising presents numerous opportunities for donors, non-profits, and start-ups. Donors have access to innovative giving models that advocate for transparency, accountability, social impact, and tech-enabled solutions. Non-profits can leverage technological advancements, social media, crowdfunding, and CSR to raise funds more effectively and efficiently. Start-ups in the fundraising space can tap into the growing trend of social entrepreneurship, create innovative models of giving, and disrupt traditional fundraising channels.
We believe the emerging landscape of Indian fundraising presents numerous opportunities for donors, non-profits, and start-ups to make a huge impact. Technological advancements, demographic shifts, innovative social entrepreneurship and crowdfunding models and an individual's evolving mindset toward charity are all contributing in reshaping the landscape of fundraising in India. The changing ecosystem presents challenges and opportunities that demand agility, resilience, and innovation from all stakeholders in the fundraising ecosystem.